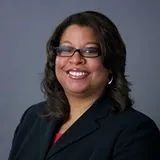 Our doctors have taken a collaborative approach to getting their community well. As separate business owners they have joined forces and are now practicing under one roof. As practicing Chiropractors, our Doctors attend numerous post-graduate seminars and also perform lectures on a variety of health topics. Outside of work, being active in the community is of utmost importance. Continuing education allows our doctors to provide their patients with the latest and most comprehensive treatment available.
Our doctors are trained in state of the art, specific, low force adjusting techniques that include: Impulse Adjusting® & Activator Methods® I & II. Our doctors also are trained in manual adjusting techniques that include: S.O.T, Thompson Technique, Diversified, & the Webster Technique for pregnant women.
Dr. Melody Matthews is the owner of Total Healing Experience Group, LLC. Dr. Matthews is a 1999 graduate of Hampton University in Hampton,Virginia. Upon completion of her Bachelors of Science degree, she had no reservations about her future and decided on a career in holistic health care with an emphasis on treating the joints and muscles of the body. Dr. Matthews received her Doctorate of Chiropractic degree from Texas Chiropractic College in Pasadena, Texas in 2005. She is licensed by the Virginia board of Medicine and Certified in Physiotherapy by the National Board of Chiropractic Examiners.
Dr. Melody Matthews is a member of Delta Sigma Theta Sorority, Incorporated, the Order of the Eastern Star, and United Order of Tents. A native of Suffolk, Virginia, she enjoys the arts, outdoor recreation, sporting events, laughter and spending time with her family and friends.